Sprinkler & Irrigation Systems, Installation & Repair
Conservation of water is an important part of an automatic sprinkler system and whether you need a new system installed or repair of your current system, American Well & Irrigation is here to help.
Your automatic sprinkler system will help maintain a healthy beautiful landscape which you can enjoy with your friends and family, but it's the most convenient and efficient way to ensure your landscape gets the water it needs without over or under watering.
When you hire us to install your sprinkler system, we will create a system design that will be efficent and effective for your landscaping. Along with proper installation of your automated sprinkler we can add on a shut-off and moisture sensing devices that help with water savings and costs over the lifetime of your system.
American Well & Irrigation, Inc. specializes in design, installation and repair of underground sprinkler systems. Irrigation systems can be annual operation or automatic. All or most all of the sprinkler heads will retract back into the ground unless they are on a stand pipe (riser) above ground.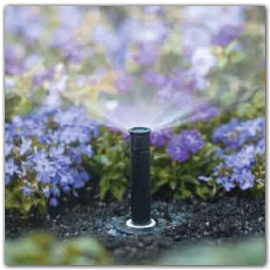 We can work on all brands of irrigation products. We are able to locate broken wires and valves underground with our special equipment.
We have monthly and quarterly service plans that fit your needs. Also, please check our promotional offer for repair of your irrigation system and sprinkler heads.
Call us today at (904) 249-5400 for a FREE ESTIMATE on repairs or installations
Call us today at 904-249-5400 for any installation of irrigation systems.